Buying a Home - HIRE TAMMY HOOPER
Why work with Tammy Hooper?
The Tammy Hooper Real Estate Advantage. As a member of the Mammoth Lakes Board of Realtors and the Bishop Board of Realtors, Tammy has access to the most extensive inventory of available property in the Eastern Sierra California - Call Tammy 760-937-7300
APRES WITH US... the next time you are in Mammoth Lakes, stop by MAMMOTH JUNE PROPERTIES at 3439 Main Street for your "Complimentary" Eastern Sierra communities real estate map.

Buyer Benefits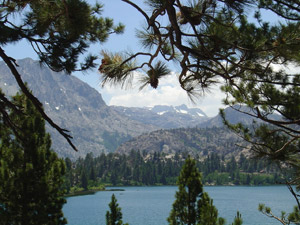 √ Know more about the potential monthly savings or costs of a home: Tammy Hooper has an understanding of energy efficiency and the costs or savings associated with insulation, windows, appliances, heating and cooling systems, and other features of your home that affect your monthly bottom line.

√ Know more about indoor air quality and healthy environments: Tammy Hooper can help you address environmental issues including indoor air quality, ventilation, use of low VOC paints, quality radon testing, and reliable water testing.

√ Consider building orientation and natural landscaping feature: Tammy Hooper understands energy savings that can derive from proper building orientation and daylight, overhangs, and placement of trees (for shading and windbreaks).

√ Find homes with "sustainable" features easily: Tammy Hooper can help you search for real estate in a specific area, location, and neighborhood.

MY GUARANTEE TO YOU! THERE IS NO RISK IN CHOOSING ME TO REPRESENT YOU! I GIVE YOU MY GUARANTEE THAT I WILL PERFORM ALL TASKS AS PRESENTED IN MY BUYER AGENT AGREEMENT. IF I DO NOT FULFILL YOUR EXPECTATIONS YOU CAN CANCEL OUR AGREEMENT AT ANYTIME.